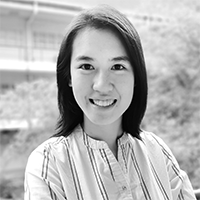 Rebecca Lee is a medical graduate from Malaysia with a Doctor of Medicine (MD) degree from University Science Malaysia. After completing her studies, she joined UNU-IIGH as a Research Intern before becoming a Research Assistant.
Besides her work at UNU, she is also an Event Director at MMI Doctors, a branch council under the non-governmental organisation, Malaysian Medics International that connects Malaysian doctors worldwide. She is also an alumnus of the Young Southeast Asian Leaders Initiative and Axiata Young Talent Programme.
Rebecca has an interest in digital health, data analytics and sexual and reproductive health. In medical school, she received a mini-grant from her university to develop a mental health mobile application for mothers to reduce postpartum depression and subsequently received multiple innovation awards for the project. She is also leading a personal project on the gamification of comprehensive sexuality education to help parents and teachers overcome the cultural barrier and kickstart sexuality-related discussions.