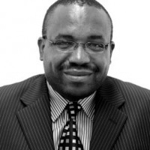 Dr. Obijiofor Aginam, a national of Nigeria and of Canada, joined UNU-IIGH in September 2013 as a Senior Research Fellow. He is concurrently an Adjunct Research Professor of Law at Carleton University, Ottawa, and Visiting Professor in the IR3S, University of Tokyo. His expertise cuts across global health governance, globalization of public health, impacts of global/regional trade agreements on health, health and human rights, public-private partnerships, food safety, South-South cooperation, and the regulatory/normative authorities of inter-governmental organizations. Prior to joining the UNU-IIGH, Dr. Aginam served as Senior Academic Officer and Head of International Cooperation and Development section in the United Nations University-Institute for Sustainability and Peace, UNU headquarters, Tokyo. Dr. Aginam has held a tenured academic appointment in the Faculty of Public Affairs and Management, Carleton University, and Global Health Leadership Officer at the WHO headquarters in Geneva.
He is a recipient of the Social Science Research Council (SSRC) of New York Fellowship on "Global Security and Cooperation", the U.K. 21st Century Trust Fellowship on "Disease and Security", the WHO Global Health Leadership Fellowship, and the competitive research grant of the Social Sciences and Humanities Research Council (SSHRC) of Canada. He has been a Visiting Professor at the UN-mandated University for Peace in Costa Rica, and universities in Italy, South Africa, Japan, and Nigeria.
Dr. Aginam has authored numerous publications including Global Health Governance: International Law and Public Health in a Divided World (2005); Humanizing Our Global Order: Essays in Honor of Ivan Head (2003); HIV/AIDS and the Security Sector in Africa (2012); The Global Governance of HIV/AIDS: Intellectual Property and Access to Essential Medicines (2013). He is an active member of the Academic Council on the United Nations System (ACUNS) and served as co-director of the 2009 ACUNS summer workshop on "Global Public-Private Partnerships".
He has worked with African civil society organizations on aspects of global health and environmental governance, health and trade, human rights, and sustainable development. He has served on the expert advisory panels of WHO and FAO on aspects of trade, globalization, food safety and public health involving field missions to Bangladesh and Lao People's Democratic Republic.
Dr. Aginam serves on the editorial boards of many journals including Global Health Governance: The Scholarly Journal for the New Health Security Paradigm. He holds an LLM from Queen's University, Kingston, Canada, and a Ph.D. from the University of British Columbia.