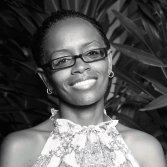 Kui Muraya is a gender & health systems researcher and a fellow of the Initiative to Develop African Research Leaders (IDeAL). She currently leads the gender and health research within KEMRI-Wellcome Trust Research Programme, and is the principal investigator of a participatory study exploring gender and societal norms that influence male engagement in child health and nutrition within urban informal settlements; with the aim of co-creating a context-specific, feasible, and scalable male engagement intervention package for improved and more responsive health service delivery.
She has a PhD in Health and Social Care from the Open University, UK; a Bachelor of Arts degree (majoring in Psychology & Anthropology) from the University of Adelaide, Australia; and a Bachelor of Health Sciences degree (General Practice, Hons.) from the same institution. Her PhD focused on the interaction between household gender relations and community-based child nutrition interventions within rural Kenya.
More recently she played a leading role as a gender specialist and social scientist in a multi-country study exploring (socioeconomic, cultural and household) factors that contribute to post-hospital discharge mortality in acutely ill undernourished children, with a goal to develop targeted actionable interventions to lower mortality. She was also a co-principal investigator in a multi-country study exploring gender and leadership within health systems in Kenya, Nigeria, and South Africa; and continues to support intersectionality analyses of data produced from this work.
She is a member of the Research in Gender & Ethics (RinGs): Building Stronger Health Systems Network and a mentor in The Alliance for Health Policy & Systems Research mentorship programme for early career female researchers. Her other research interests include intersectionality research, qualitative research methods, research uptake and translation of evidence into policy.