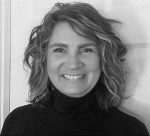 Kristin Kalla is a senior global health and social justice leader who has worked with various United Nations agencies, governments, donors, and international non-profit organisations. With over 25 years of experience, Ms. Kalla has strengthened capacity of ministries, development and public health institutions in the Global South as an administrator, public health anthropologist, gender justice and communications expert focusing on humanitarian efforts in conflict-/post-conflict settings, operations research, monitoring and evaluation, women's and community health, livelihoods, nutrition, multi-sectoral justice and rehabilitation programmes, and gender-sensitive responses.
With an expertise in translating business theory, donor requirements & strategy into effective development institutions, operational systems & program practices to achieve exceptional outcomes, she has raised resources and managed large grants and funds up to US$50 million. Her hands-on operational expertise has transformed organisational cultures, guided strategic programme change, developed leaders, and strengthened public sector institutions.
Ms. Kalla's career foundation focusing on the healing and well-being of marginalized, disenfranchised, vulnerable and at-risk populations has been informed by the unique life experience as the daughter of a Palestinian refugee.
She has been a guest lecturer at the University of Minnesota Law School; Washington University Law School & Institute for Public Health; Joan B. Kroc Institute for Peace & Justice, University of San Diego; School of Criminology in Amsterdam; Makerere University, School of Law; University of North Carolina, Schools of Law, Policy and Public Health; Princeton University, Faith and Ethics Program; University of California, Los Angeles; and Emory University, School of Public Health.
Ms. Kalla's in-country work experience includes Botswana, Columbia, Democratic Republic of Congo, Egypt, Ethiopia, India, Jordan, Kenya, Kosovo, Lebanon, Malaysia, Netherlands, Rwanda, Senegal, South Africa, Switzerland, Tajikistan, Thailand, Uganda, United States, Viet Nam, and Zambia.