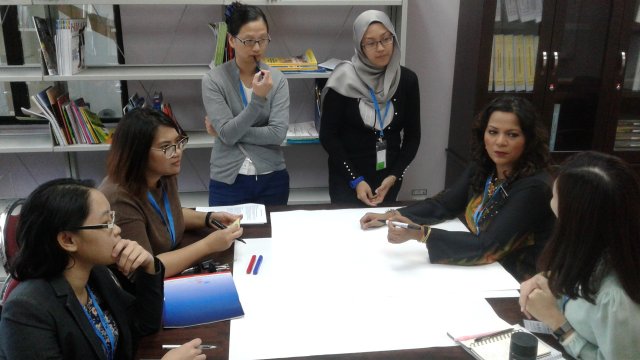 Introduction
UNU-IIGH undertakes policy-relevant research and analysis to inform UN agencies, member states and other key decision-makers on critical topics for global health. The Global Health PhD Fellowship presents an opportunity for its recipient to add value to their PhD experience by enabling them to be part of the processes of policy analyses and translation within the UN global health context. The Fellowship aims to provide hands-on experience in carrying out a research project outside the realm of academia.
Applicants must be currently enrolled in one of UNU-IIGH's partner universities. * Applicants may be enrolled in any PhD course, but their project enacted during the PhD Fellowship must directly relate to one or more of UNU-IIGH's focus areas.
UNU-IIGH's 2019 – 2023 Strategic Plan focuses on three pillars: translating evidence into policy, generating policy-relevant analysis, and strengthening capacity for local decision making on key issues related to sustainable development and global public health.
Pillar One – Evidence to Policy
Pillar Two – Gender and Health
Pillar Three – Capacity Strengthening
We are accepting applications from PhD candidates at any stage of their PhD; however, preference will be given to applicants who have submitted their thesis and are awaiting their degree.  The PhD Fellowship lasts between six to twelve months, and fellows will be assigned a UNU-IIGH mentor throughout their time with us.
PhD Fellows are supported by a monthly subsistence allowance (USD 1,000 per month). For successful candidates from low- and middle-income countries, a small travel grant may be awarded. UNU-IIGH will assist in the visa application process for non-Malaysian residents.
Eligibility requirements:
Applicants must be currently enrolled in a PhD programme at one of our partner universities * listed below:
The London School of Hygiene and Tropical Medicine
Monash University Malaysia
Tohoku University Japan
Universiti Kebangsaan Malaysia
Universiti Malaya
University of Southern California
University of Western Cape
Applicants must have a demonstrated proficiency in English.
Applicants must be willing to be based in UNU-IIGH in Malaysia for a minimum of 6 months to a maximum of 12 months.
Due to travel restrictions imposed by the Malaysian government in light of COVID-19, international PhD Fellows may not be able to enter Malaysia. In which case, the Fellowship will be done remotely.
How to apply 
Interested applicants must complete the online application form. As part of the application process, applicants must include a letter of recommendation from their PhD supervisor.
Applications for the 2021 cohort will be open in May 2021.
A limited number of placements are available each year; applications from women and nationals of low- and middle-income countries are encouraged.
Upon awarding the PhD Fellowship, the work programme (including outputs) must be agreed upon by both the supervisor in the candidate's host (primary) institution and the mentor at UNU-IIGH. One of the Fellowship's expected outputs is a publishable report and/or policy brief, which may be included as an appendix to their thesis.
* If you are interested in being a partner university with UNU-IIGH, please contact Programme Officer nadiah@unu.edu for further details.